Sunday, January 18, 2004
Some piccies of me, well they are as recent as a couple of days ago.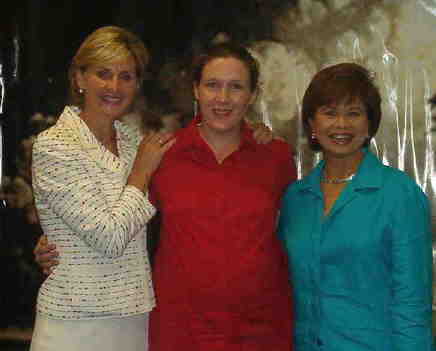 This is a photo of a reward. If we reached a certain amount of points in a certain time period, we got to have our photo taken with the speakers of the weekend. Great speakers they were also.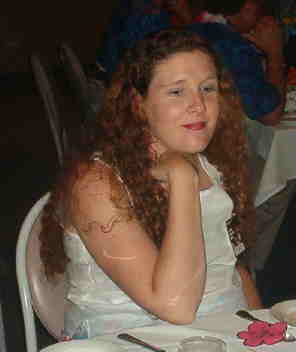 This is from Leadership Dinner. I guess that means we are now leaders in our business. It was an Hawaiian theme but the closest I could get to tropical wear, without revealing too much, was a cheese cloth top and a cherry skirt. It was a fun night though filled with great company and food.

You will have to excuse the quality of these pictures, the lighting wasnt right and the batteries were almost dead.